For many, London is perhaps 'the' city to live in. You can find anything in the city from world-class dining, luxury shopping, and over-the-top entertainment. If you're more for the quirky and unusual then no worries. The city is filled with unique eateries, vintage thrift shops, and upcoming artsy neighborhoods. London has plenty of activities and experiences for any type of traveler.
While the city is diverse in its offerings, one thing holds true about the city, it's incredibly expensive. When compared to my stays in Southeast Asia, the price of staying for one night in an average London hotel costs about the same, as staying for a week in Bangkok or Saigon. Crazy, I know. But such are the conditions in London. People flock to the capital not only as tourists but also as a place for new beginnings. So strap your seatbelts, do your research and be prepared to spend more than you're comfortable with. To enjoy London you need to be willing to spend.
Where to Stay in London
London is massive, with a population of over 8 million people and an area stretching over 1,500 km² exploring the city can be a nightmare without proper planning. Luckily, that's what this guide is for. In general, you want to stick around the central areas of London such as Westminster which includes districts such as Covent Garden, Chinatown, Soho, and Kensington. Alternatively, the ever-hip Shoreditch area provides an interesting option as well. Regardless of which area you pick, rest assured that visiting different districts is only a short tube ride away.

Westminster
A centrally located area which is part of the "West End" on the north bank of the River of Thames. Westminster is the place to be if you're interested to do all the typical tourist activities such as visiting the Palace of Westminster, Buckingham Palace, Westminster Abbey, Big Ben, London Eye, and the British Museum. The area includes multiple well-known districts and depending on the type of traveler you are. I recommend staying near the Soho area. Soho is the entertainment district of London and is littered with theatres, well-established restaurants and plenty of shopping opportunities. It's also the ideal place for a night out either at a bar or nightclubs (you'll be flooded with offers). Therefore, Soho provides the quintessential big city experience in London. However, if you want a more peaceful and quiet stay then consider the Kensington residential area.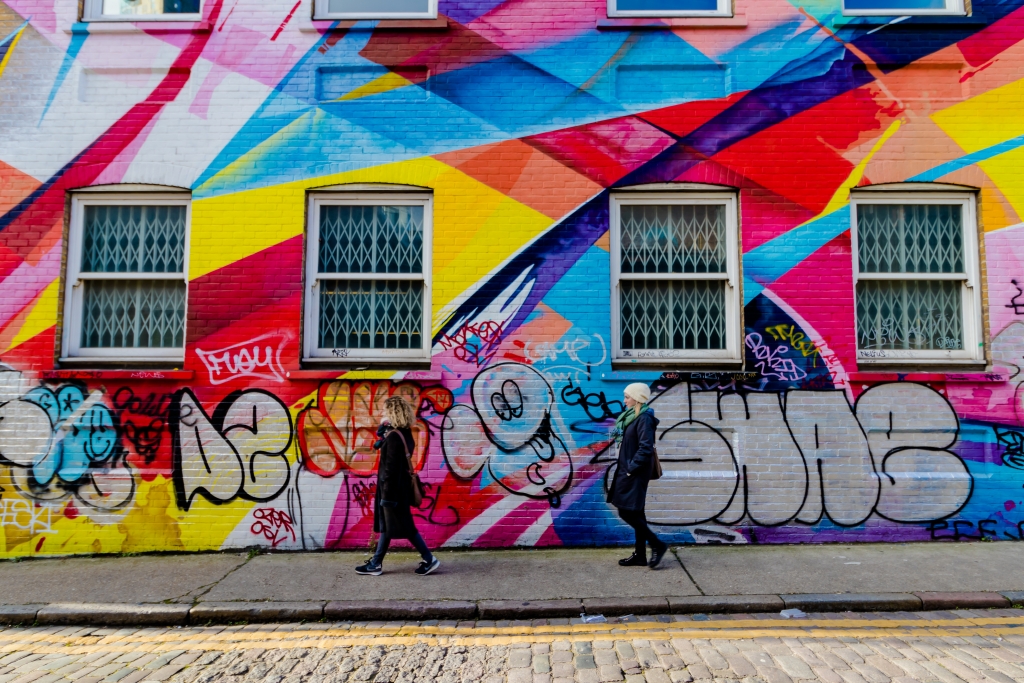 Shoreditch
If you want to stay outside of tourist traps, then consider the trendy area of Shoreditch. Don't be fooled by its gritty and urban exterior. The area is filled with trendy shops, pubs, and cafes just waiting to be discovered. In contrast to the posh crowds in Kensington, here you'll find the horde of weird and wonderfully dressed. Despite its heyday seemingly over, fashion and creativity are still featured prominently in the artsy stores and trendy pubs around Shoreditch. No, longer is the area synonymous to late night warehouse parties or frantic crowds. The area has become a lot more refined. But still, come night time, Shoreditch will spring to life. Serving some of the best cocktails in London while providing a sense of adventure not found in many places. Stay in Shoreditch if you're up for friendly encounters with the weird and unexpected.
Accommodations
The Budget Friendly: Z Hotel
If you're looking for a budget hotel that doesn't skimp on the necessities and still comes off looking pretty decent. Then look no further than the Z hotel. The several Z hotels in London are quite affordable and centrally located which means good public transportation connections. Yes, the rooms are small, but Z hotel has managed to get the most out of there rooms. Despite the size, the room looks quite nice and features everything you'll need in a weekend stay. If you're looking to save some money then check out the Z hotel and spend that extra cash on a night out instead.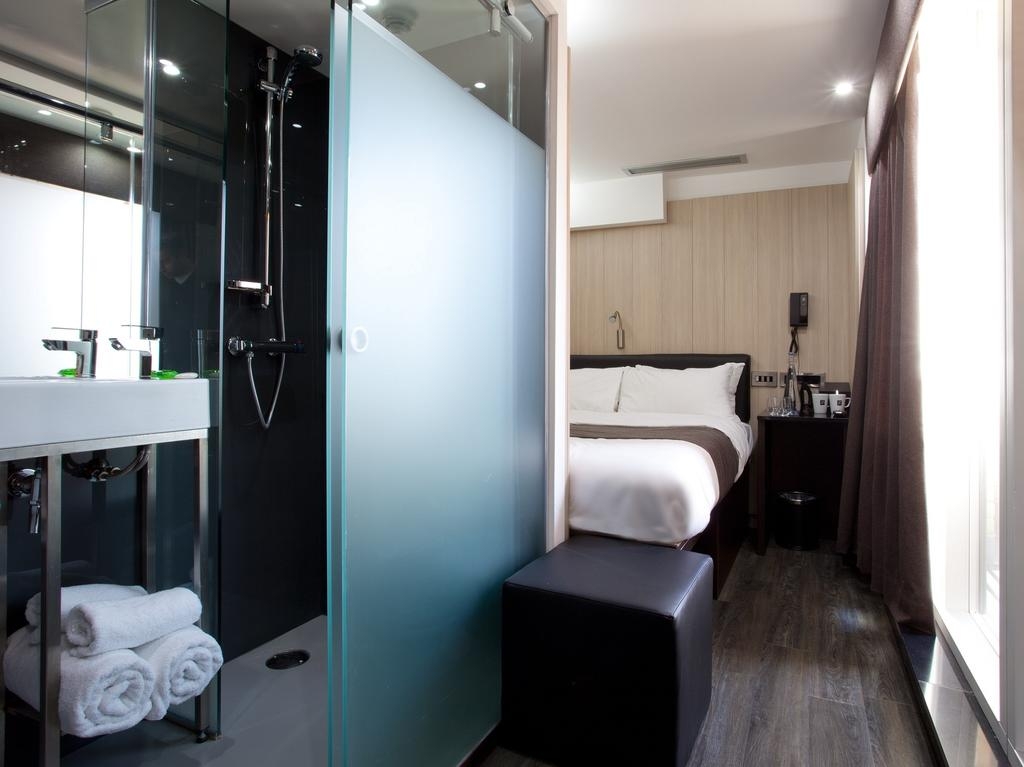 The Minimalist: The Good Hotel
If you're looking for a minimalist hipster-centric hotel then you might want to consider The Good Hotel. Located near the Victoria Dock it's definitely not the most centrally located hotel. The Hotel makes up for it with its massive windows which lets you soak up the sun while admiring both the River of Thames and the O2 arena, all while enjoying a freshly brewed cup of coffee. In terms of style, expect a minimalistic style along with the standard low hanging light bulbs, simplistic layout, and Scandinavian influenced rooms. You'll also be surprised to know that the prices are actually quite reasonable.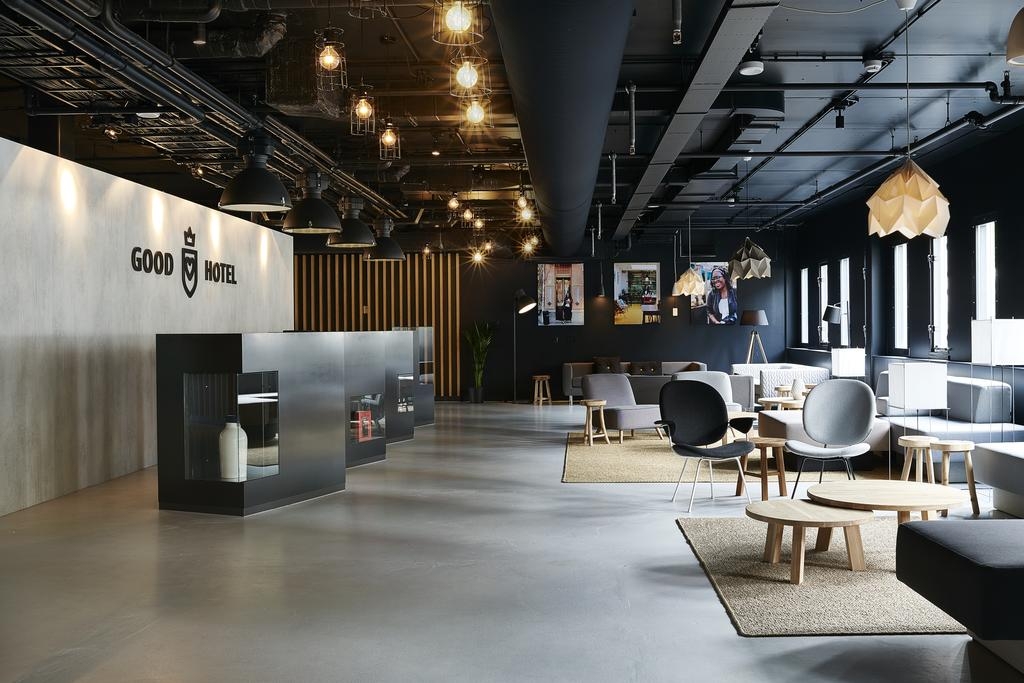 The Shoreditch Favorite: Hoxton Hotel
If the options above aren't hipster enough for you, then consider staying in Hipster Heaven (aka. Shoreditch) at the Hoxton hotel. The area is surrounded by amazing coffee shops, restaurants, and boutiques. Come night time, and you'll have plenty of nightlife options as well. Hoxton is your typical artsy hotel with a sprinkle of Manhattan vibes. The rooms are stylish with a retro design along with wood-infused furniture for days. It's an eye-catching hotel and the prices are also not too bad.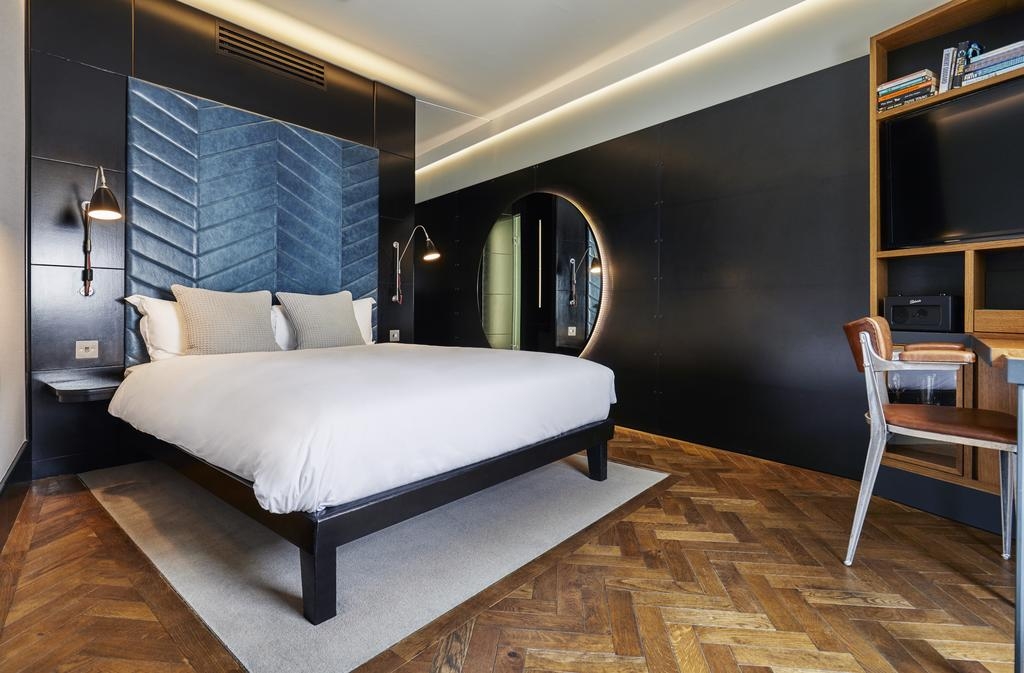 The Wierd & Wonderful: Qbic Hotel
Finally, but not least the Qbic hotel. It's a favorite of mine, due to its quirky rooms and being very centrally located. Yes, some might say the rooms look a bit weird. But I personally feel they add a bit compared to the boring and mundane victorian inspired rooms, which 90% of hotels in London insist on having. The hotel is bright and cheerful in its looks and the atmosphere around the bar and dining area follows suit. Service is intentionally absent and follows a self-service system both during check-in and -out and at breakfast. As such, Qbic is able to offer some pretty competitive prices despite it being smack center of London. If all this sounds good to you then give Qbic a look.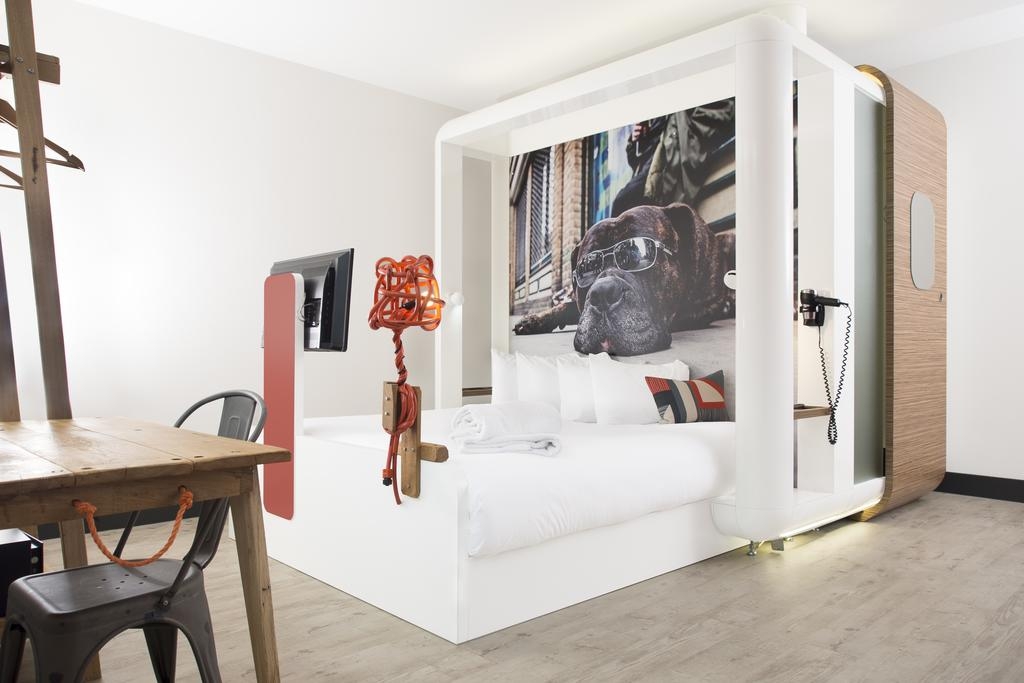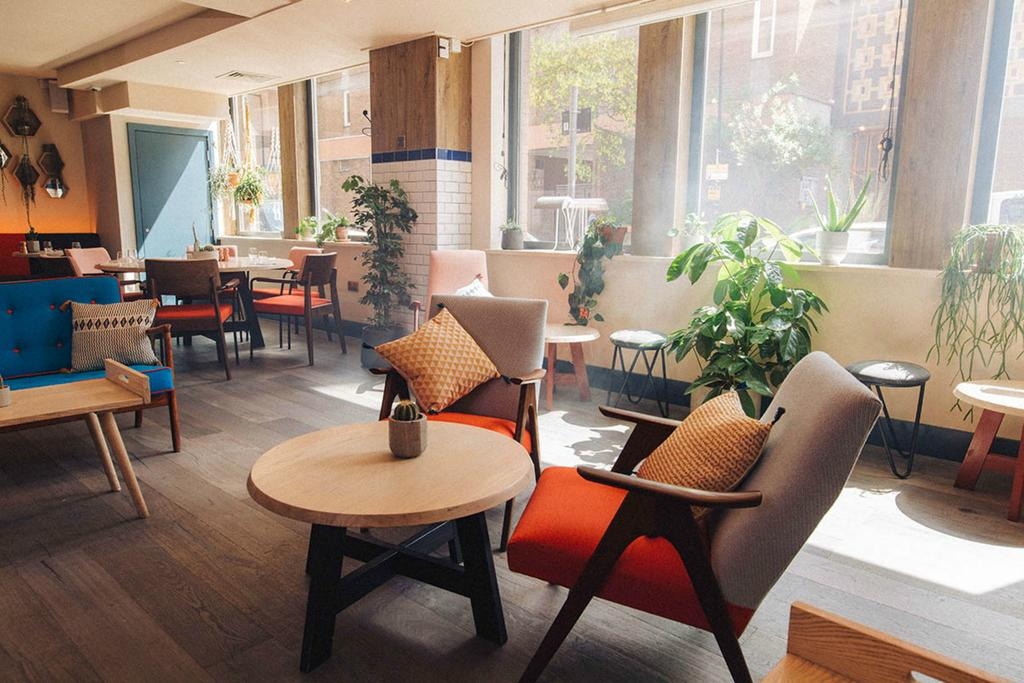 Transportation: Just stick to the Tube!
The best way to get around in London is via the iconic tube train system. Like any subway metro system, London's tube uses prepaid travel cards called Oyster cards. You can pick up an Oyster card at any airport when you arrive in London and they can be charged up at any train station. It's by far the most affordable and convenient way to explore the city and they also work on regular and Tour buses too.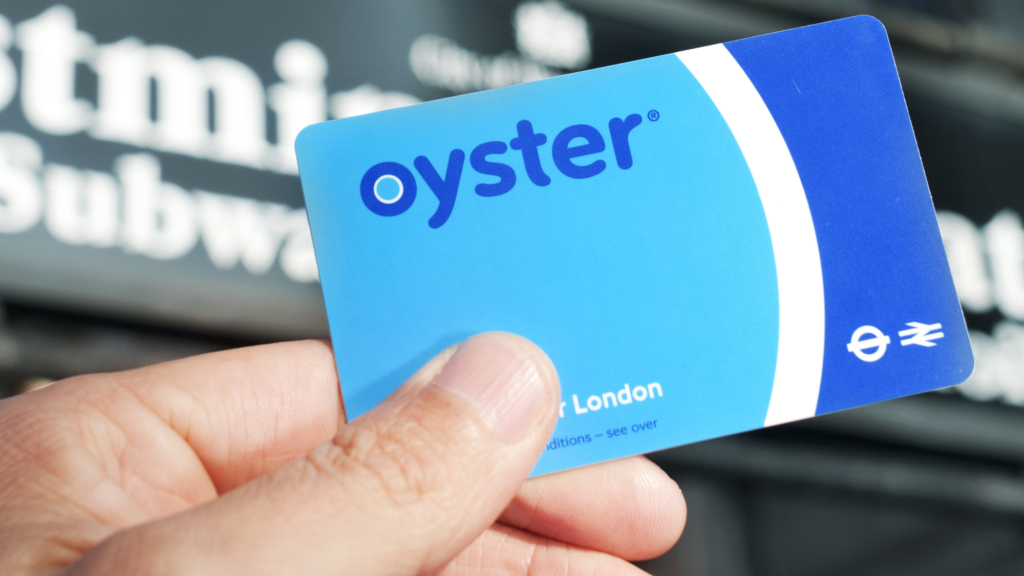 I highly advise staying away from Taxis unless it's absolutely necessary. They are simply way too expensive and only worthwhile if you're traveling with a group, who you can split the bill with. Otherwise just Uber it.
What to Do in London
Here's a list of things to do in no particular order:
Big Ben
London Eye
Westminster Abbey
British Museum
Tate Modern Arts Museum
National Gallery
Porcelain Piazza at the V&A
Shakespeare's Globe
Madame Tussauds Wax Museum
Attend a West End Show
Explore Portobello Road
Harry Potter at Warner Bros Studios Tour
Chinatown
God's Own Junkyard
Borough market
Hawker House
Camden Market
Oxford Street
Harrods
Piccadilly Circus
Brick Lane Market
Where to Eat & Drink in London
Eateries:
Bao London
Koya Soho
Honey & Co
Kiln
Hoppers
Som Saa
Sketch
Ceviche Soho
Duck & Waffle
Burger & Lobster
Social Eating House
Waterholes:
Oriole
Dandelyan
Bounce
Opium
Ruby's
BrewDog
The Doodle Bar