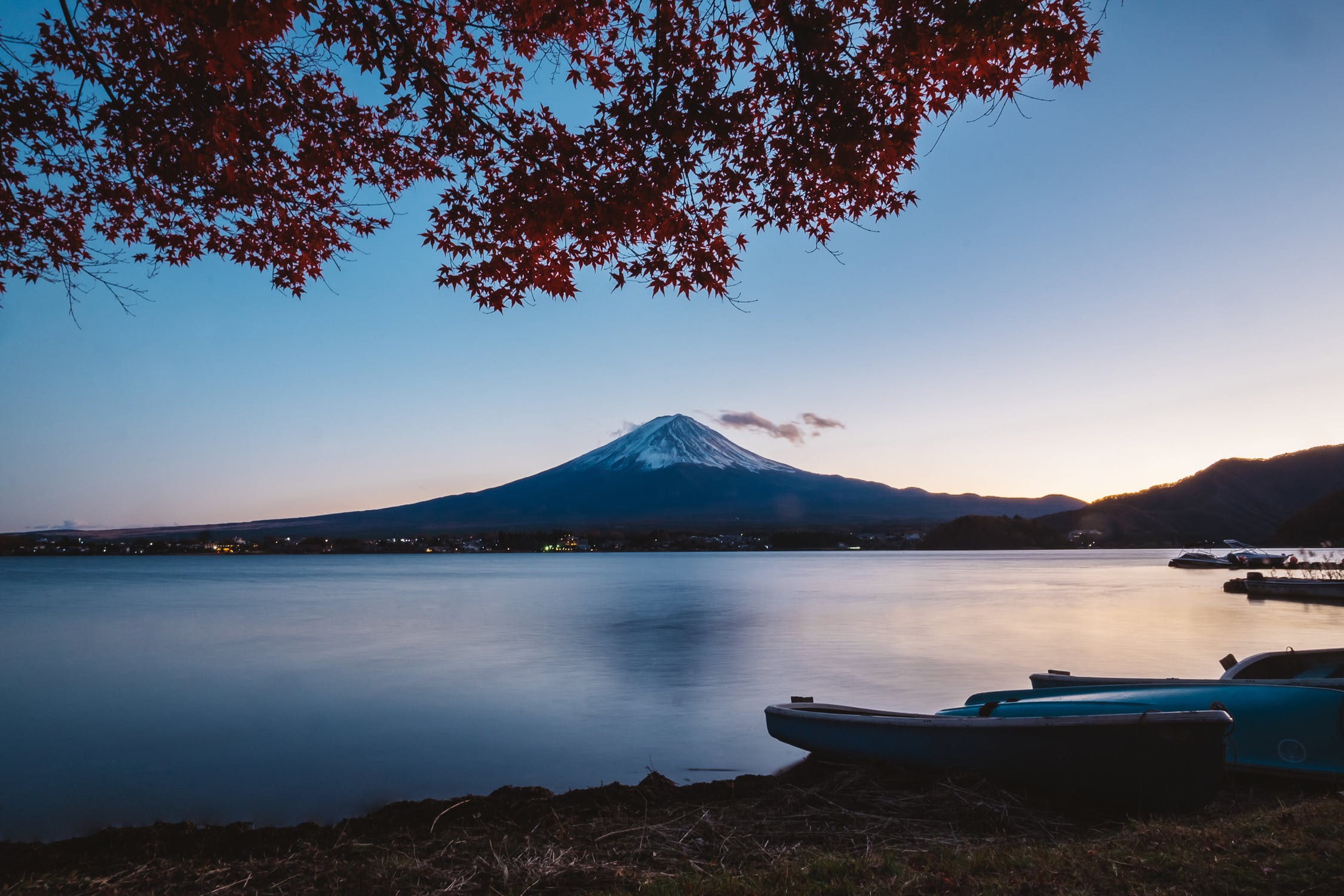 17 Jan

Japan Travel Guide – How to travel Japan

Japan is probably within every traveler's top 10 travel destinations. One trip will never be enough to discover the totality of what Japan has to offer. But for the purpose of this guide, it's all about creating the best travel itinerary for a first-time visitor.

I was such a visitor not too long ago.

Now back from the trip and another travel experience richer. I thought it would be a good time to share it all in a blog post. The goal here is to help YOU save countless hours of doing research.

Before we start here's a few things you need to know:
The travel guide will be based on my own Japan trip during the summer of 2018. Here I visited Tokyo, Kyoto, Osaka, and Nara. As such, this travel guide will follow my travels through Japan in chronological order.
The duration of the trip was a little over two weeks. If you plan to visit the same amount of cities as I did then I recommend having at least two weeks (the more the better).  Yes, you can probably do it in under two weeks. But traveling can get bumpy rides at times and unexpected things can and will occur. So make sure you have an adequate amount of time for all your activities.
This guide is mostly aimed at budget travelers, therefore, many of the activities are either free or relatively affordable. I will, however, suggest a few different price classes in terms of accommodations for you to choose from. My budget for the trip was around 1000 USD for activities + food and an additional 1000 USD for accommodations.
Finally, the guide is for first-time travelers and will include the basic information you need to know, as well as a list of activities that are a MUST for first-timers. As with anything, you do not need to follow the guide to the letter. Take what you can use and discard the rest, this is your Japan trip in the end.

 
The Japan Rail Pass
A one-way ticket from Tokyo to Kyoto on the Shinkansen (bullet train) will cost around 13.000 yen. If you plan to use the shinkansen multiple times during your own trip then you might consider getting the Japan Rail Pass. The pass includes unlimited rides on the Shinkansen and usage of the JR public transportation options such as metros and busses within a given timeframe between 1-3 weeks. I decided to buy the Japan Rail Pass as it was more convenient for my trip + I was planning to use the pass a lot on JR lines including metros, busses, and so on.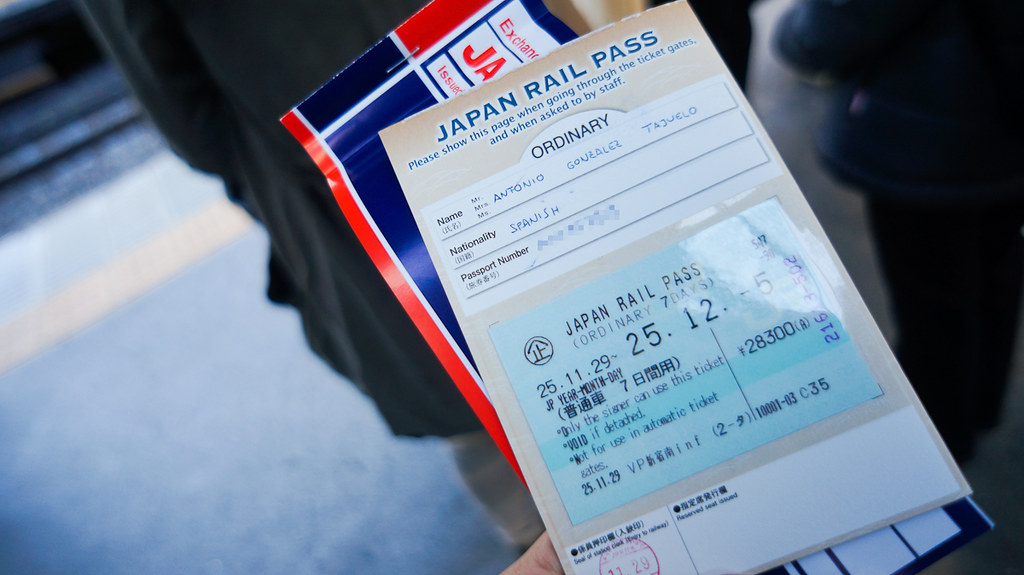 If you're interested in getting a rail pass then you can book your Japan Rail Pass here. I went with the regular ordinary blue pass, but if you want a more comfortable ride, then you can go with the Green pass. Note: Remember you can also book your seats prior to boarding the train to ensure you have an available seat. This makes things a bit less stressful.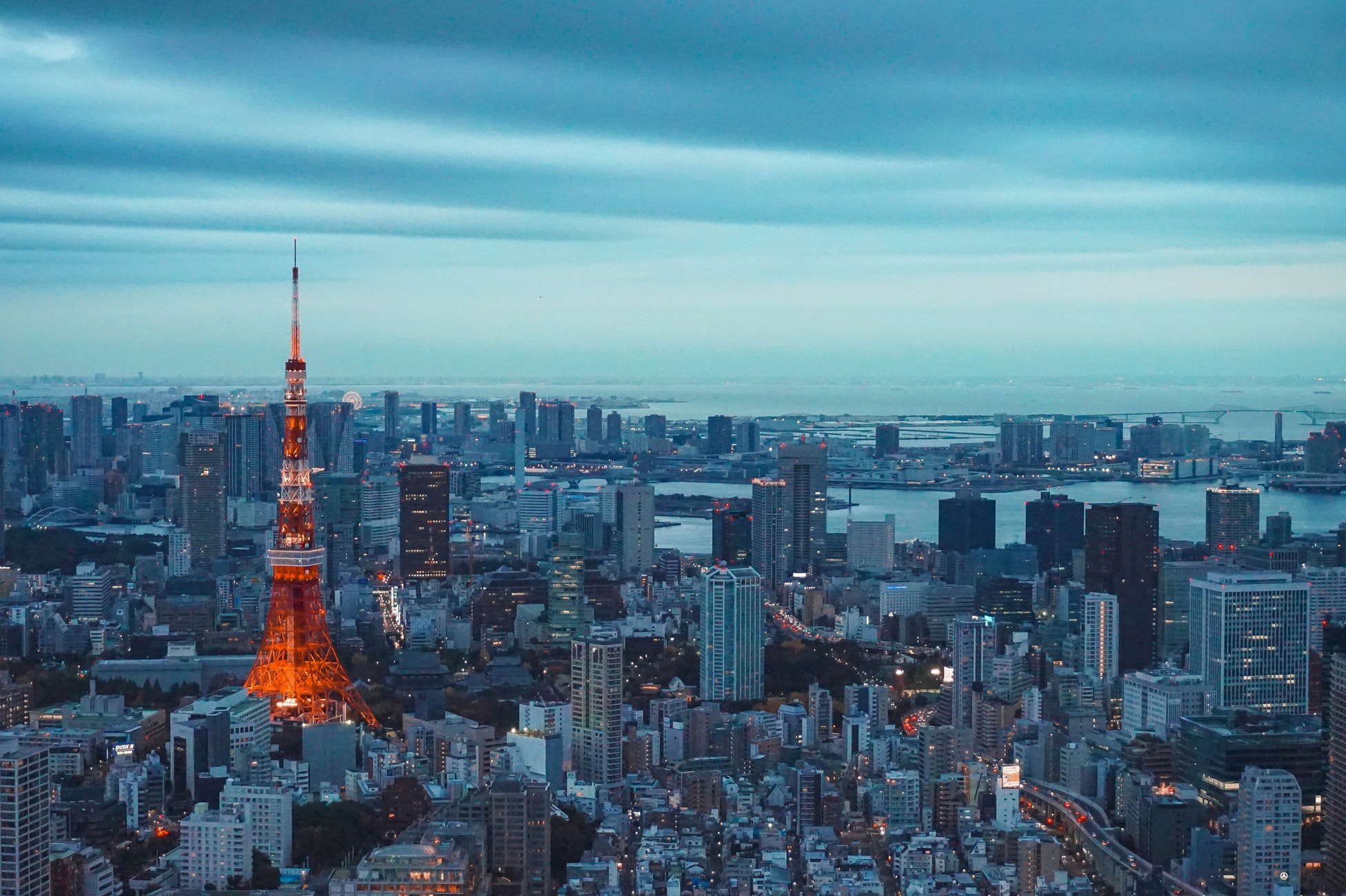 Tokyo
Tokyo is the most populated metropolis in the world with over 37 million people living within the area of Greater Tokyo. It is well and truly what I would consider a SUPER CITY. You'll find that the city offers almost an endless amount of activities to spend your time with.
It's also the place to eat as the city has the most number of Michelin stars in the whole world. But even if you aren't a Michelin snob there are so many other tasty places to try out. Trust me, the food here is on a whole other level.
And if you think it'll be hard to get around such a gigantic city then fret not. Tokyo probably has the most developed transportation network on the planet. You can get to anywhere and any place in Japan via public transportation.
So how long should you be staying in Tokyo?
To be honest, there isn't really a right answer to it. It depends on what type of experience you're looking to have in Tokyo. I can only base my answer on my own trip and what I wanted to do. But I recommend staying in Tokyo for at least 4-5 days. It should allow you to visit all the major landmarks such as the Tokyo Tower, Shibuya crossing, Akihabara, etc. You can easily add an additional week if you want to and you still won't run out of things to do such is the vastness of what's on offer in Tokyo.
Where to stay in Tokyo
It doesn't have to be expensive to stay in Tokyo. I think there's a common misconception that everything is expensive here. While you can say that for many developed cities, Tokyo isn't more expensive compared to cities such as London or New York. In fact, Tokyo can be quite affordable and that includes accommodations. I've rounded up three accommodation options for you to consider. Ranging from the affordable to the little more extravagant.
As for particular areas to stay in, I would recommend either Shinjuku, Shibuya, or Harajuku. These are super central locations but each with its own different atmosphere. Shinjuku is known for its drinking and entertainment scene including famous places such as Golden Gai and Kabukicho. Shibuya is the bustling hotspot of Tokyo and known for its famous crossing. While Harajuku is more relaxed and known for its quirky fashion styles and picturesque streets. To be honest, you won't go wrong with any area in Tokyo as long as you remain relatively central and close to a metro station.

The Cheap Option: APA-Hotel Shinjuku Kabukicho
You won't get more central than right in the middle of the Kabukicho entertainment district. The APA Hotel Shinjuku Kabukicho is an affordable and centrally located hotel, which offers clean but small rooms. The hotel is mostly aimed at business travelers hence its rudimentary offerings. But that allows the APA hotel chain to offer attractive prices for the budget-conscious traveler. The key attraction here is the location and being right next to Shinjuku Station which serves as one of the main transportation hubs in the city. If the small rooms don't bother you and you're planning to spend most of your time outside anyway. Then the hotel offers all the basic necessities you need for a comfortable stay in Tokyo.
The Middle Option: Wired Hotel
For a step up then check out the Wired Hotel located in Asakusa near the famous Senso-Ji temple. The hotel is a hip and modern place to stay. It has a handcrafted feel to its design and the crowd you'll find here are mostly of the young and trendy kind. You can either stay in a dorm-type room but I recommend getting a private room with your own balcony for a nice view. The hotel also offers a free tour around the neighborhood, where you'll get some recommendations on things to do in Asakusa. Oh, and the place has some very strong Wifi if that matters to you at all.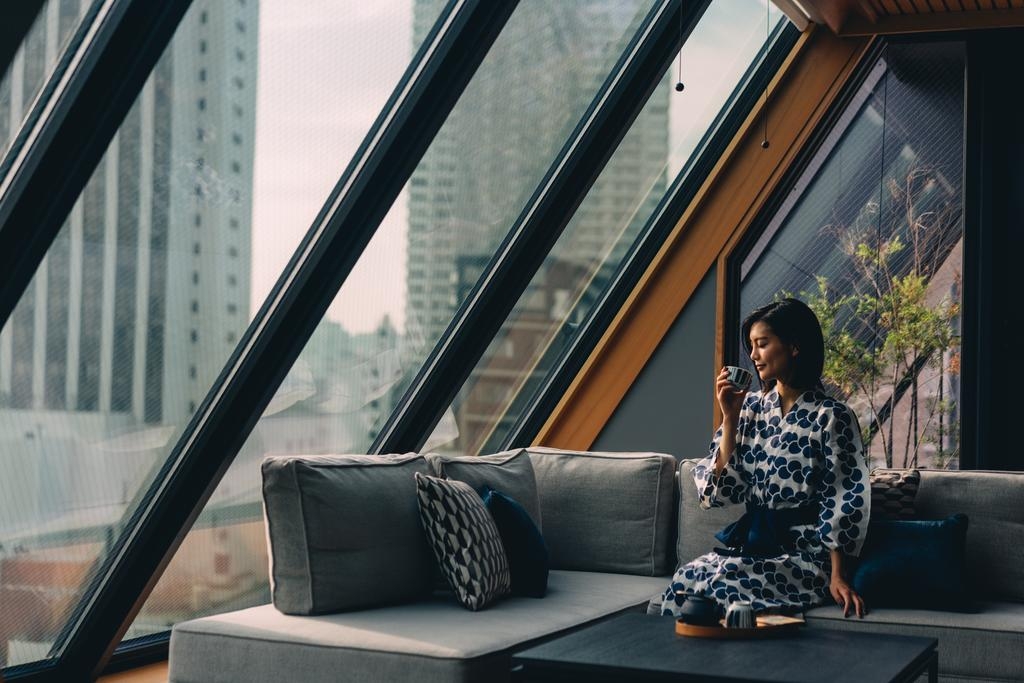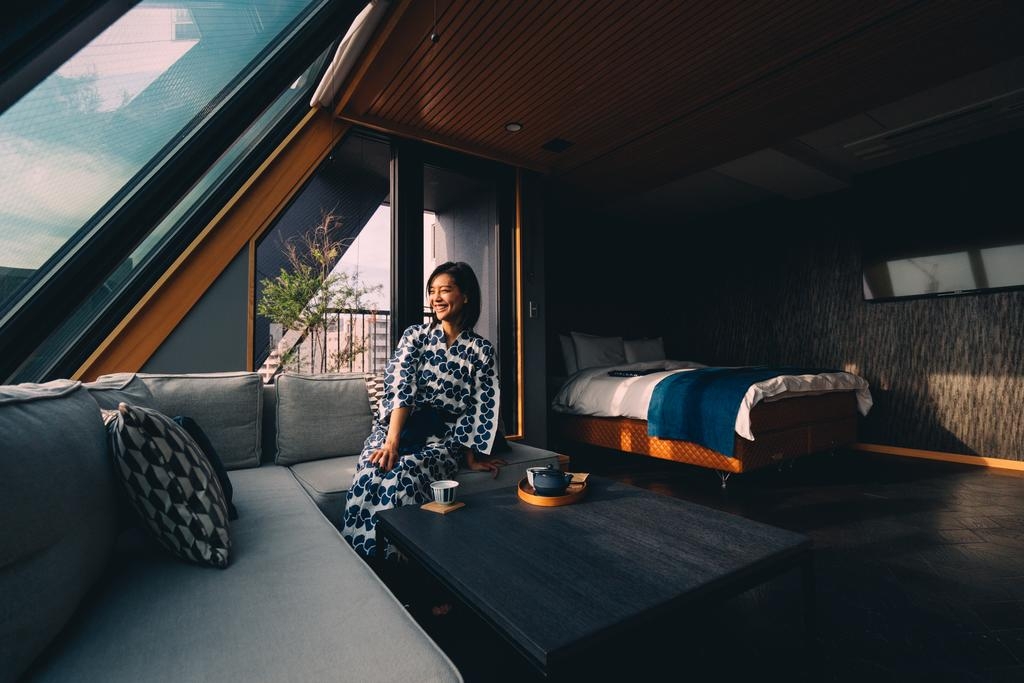 The Expensive Option: The Trunk Hotel
Honestly, you can probably always stay at high-class hotels such as the Four Seasons, Ritz, or Grand Hyatts. But I'm personally more into unique hotels that are a little different from the norm. If I had to pick one place out then I would look at The Trunk Hotel. The hotel has a minimalist design to its rooms and interior which I really like. It has several different room types that are suitable for either couples or a large family. The hotel is also located in Shibuya which is as central as you can get. But the real attraction here is its design and just how the whole place looks. Plus, it helps that it's relatively affordable when compared to other top-tier hotels in Tokyo.
The Different Option: 9 Hours Capsule Hotel + First Cabin
Well, you've probably heard about these capsule-like dorm hotels. Capsule hotels have exploded in popularity in recent years, they offer clean and basic accommodation options at very affordable prices. There are several great capsule hotel chains in Tokyo. But if I had to pick one which I find is almost synonymous with the capsule hotel movement then it has to be 9 Hours Capsule Hotel. You can find several branches of 9 hours in Tokyo and they all come with their distinctive minimal design. The space-like sleeping pods are certainly the main attraction here.  Alternatively, if you need a little more room then you might consider First Cabin. For someone who's stayed at 9 hours, the offerings at First Cabin almost seem luxurious. Here you can get your own single bed or even something similar to a private room. While the walls don't offer much in acoustic privacy it still is a heck of a lot better than your average sleeping pod.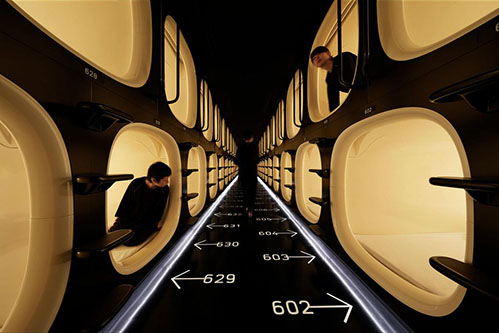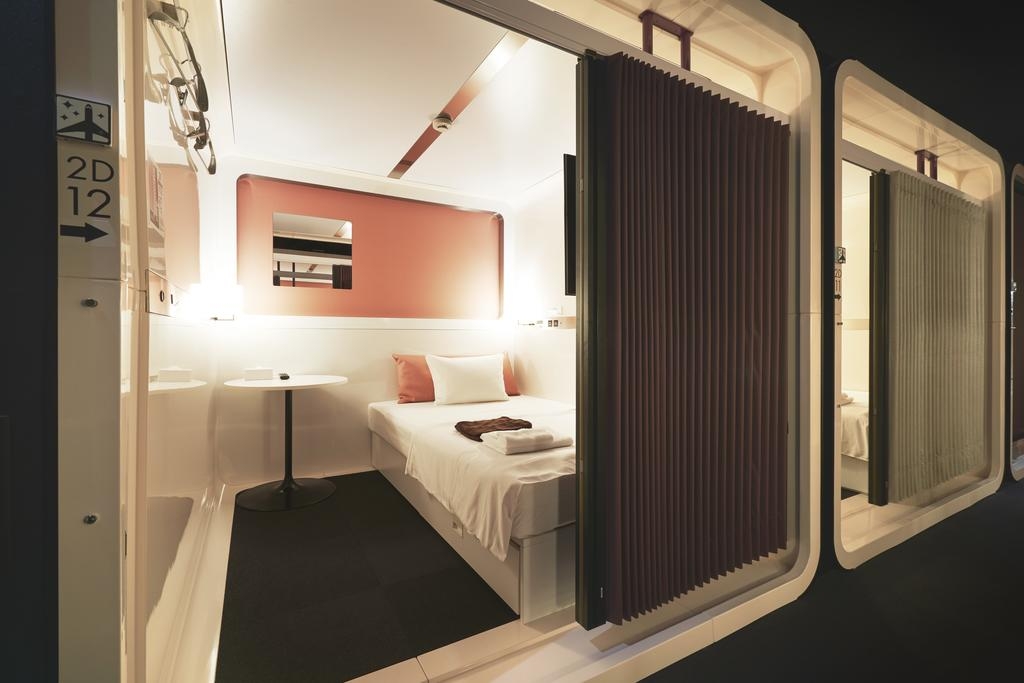 Things to do in Tokyo

There are way too many things to do in Tokyo so I won't cover everything. I refer to my Japan travel guide video for additional suggestions, but in this article, I'm just going to brush through the essentials.
Tokyo Tower: Every first-time traveler needs to visit the iconic Tokyo Tower. Pay no attention to the well-traveled snobs or anyone who says otherwise – I mean of course it is a tourist magnet – but if it's your first time in Tokyo then it's kind of like a rite of passage. It's like going to Paris without visiting the Eiffel tower. It's kind of weird not to.




Tsukiji Market: While they have moved the inner markets to the new manmade island near Toyosu. The Tsukiji outer market is still well and in business. If you're a big foodie then you absolutely cannot miss this place.
Shibuya Crossing: One of the great sights of the city. If you want to compare it to something then it would have to be Time Square in New York but that would be an understatement. Because nothing really compares to the crossing's chaotic sea of people. It's one of those must-see things not only in Tokyo but probably in the entire world.




Explore Harajuku: When I say explore Harajuku you might think I only mean the famous Takeshita street. Sure, it's perhaps the most well-known area for anyone looking to find the wonderful and weird. But Harajuku has a lot of cool side streets and areas worthy of exploration. My advice is to simply take one or two hours of your time just walk around. Explore every nook and cranny and you may be surprised at what you'll find.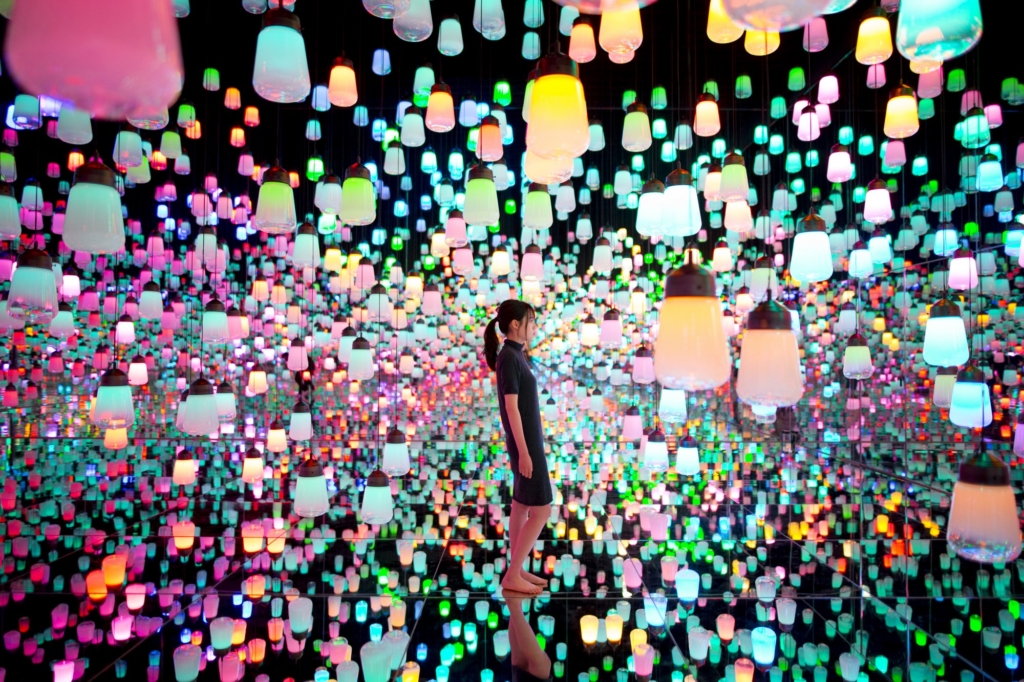 teamLaB borderless + teamLaB Planets: teamLab is behind some of the most jaw-dropping digital art museums I've ever seen. By far one of my most memorable experiences and I wish I could experience something similar back home. There are two digital museums in Tokyo. Borderless is by far the most popular and crowded. While Planets is a lot less crowded and still offers a unique experience. With that said, if you have the time then visit both of them.




 



Anime shopping at Akihabara: Yes, venture into the land of Anime and Manga. Even if you aren't a big nerd it really is still a place worth visiting. I have yet to find anyone who doesn't find it amusing to explore the famous Don Quijote shop in the middle of Akihabara. I also recommend goofing around in the arcades and who knows you might actually win a prize or two. It's going to be weird at times but my advice is to come with an open mind and just go with it.




Visit Senso-Ji Temple and the Meiji Shrine: There's a couple of temples and shrines in Tokyo but the two must-visit is surely the ancient Senso-ji Temple and the Meiji Shrine found in Yoyogi Park. These are the two places you absolutely should not miss when in Tokyo.

 
Places to Eat in Tokyo

Tokyo is literally food heaven. It's no surprise that Tokyo is the city with the most Michelin-starred restaurants on the planet. However, this guide won't focus on Michelin restaurants as there are plenty of guides out there that does exactly that. Instead, I'm just going to list a few of the places that I enjoyed during my time in the city: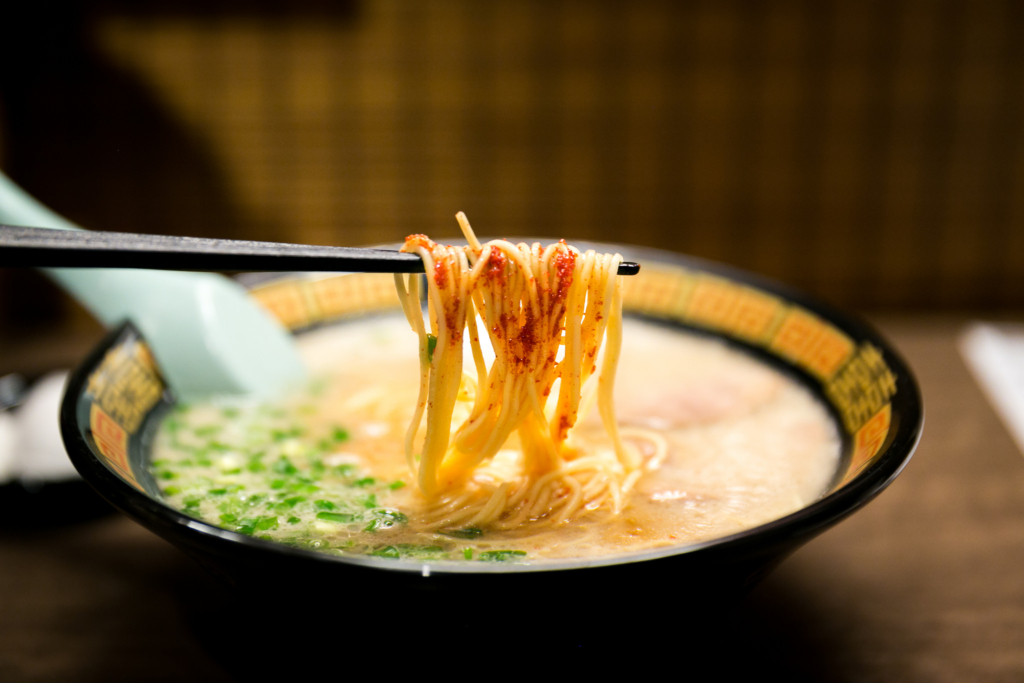 Ichiran Ramen: The world-famous Ichiran Ramen should be on every foodie's must-eat list. The chain has become so popular that it has even opened its first US store in New York.  Immensely popular amongst locals and tourists alike they serve tonkatsu ramen with different combinations depending on your taste buds. Although it may not be as cheap as some smaller ramen stores it's still quite affordable and a great place to start your ramen adventure.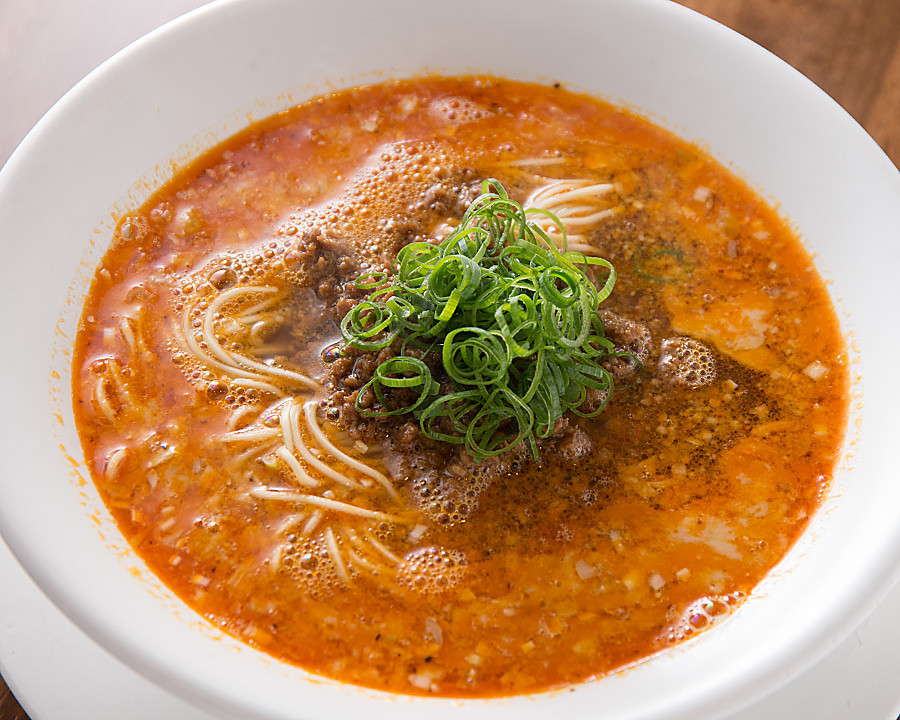 Nakiryu: One of the two ramen shops which have received the prestigious Michelin Star for its ramen. You can often find a long queue in front of the store and since there's no table booking. There is no other way than to show up bright and early if you want a seat. I would recommend going for their famous Tantanmen as shown in the picture above. Although they also make a nice Shoyu Ramen. I didn't find it to be particularly better than other places.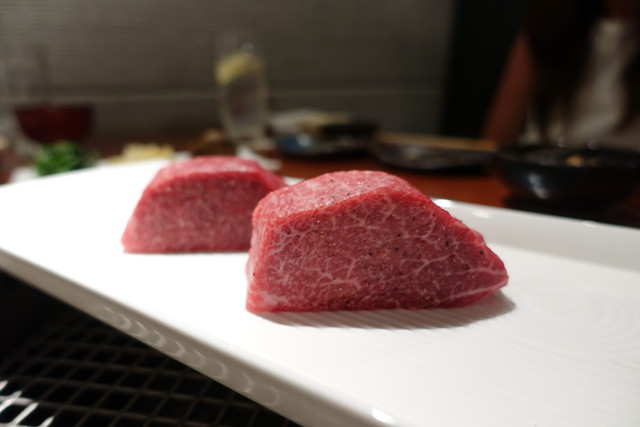 Yoroniku: I must admit, I never tried Yoroniku when I was here in Tokyo. But I figured I had to add a Yakinku place on the list and if I had to try one place, then I would've picked Yoroniku. If you've tried Korean BBQ before then you wouldn't feel out of place here. It's practically the same thing. Order the 9000 yen set menu and feast the evening away.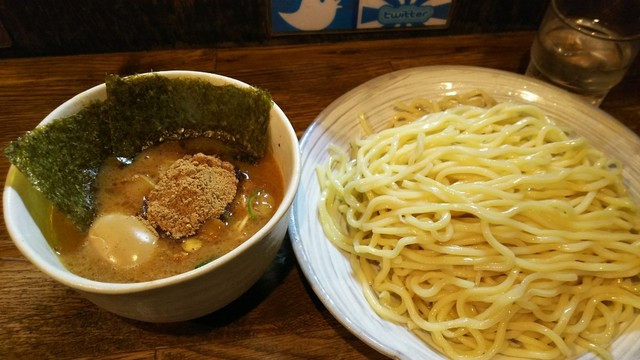 Fuunji: Another ramen store? You might be thinking I'm some ramen freak. But in reality, Fuunji isn't any other ramen store and serves something called tsukemen rather than ramen. The difference you may ask? Tsukemen is a dish that comes with a heavy broth in a sauce-like consistency while the noodles are served in an accompanying bowl. You eat the dish by dipping the noodles in the sauce. Try it. You can thank me later.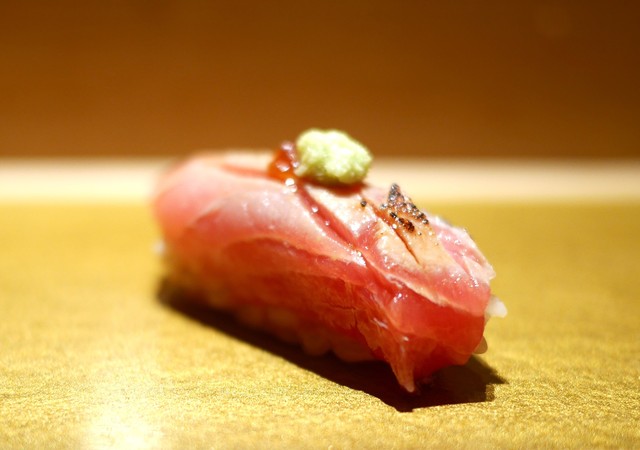 Manten Sushi: I was deciding between the ever-popular Uobei Sushi and Manten Sushi for this spot. I decided Manten, as you'll probably visit Uobei regardless of what I say.  Manten is a step up in sushi compared to the conveyor belt sushi spots you'll find in Tokyo. I guess you could categorize it as a mid-to-high-tier sushi place. Sushi is served a la carte and the prices are around the affordable range, when compared to sushi of equal quality found back home in the west. So if you want some good sushi without feeling you sold an arm for it then find Manten sushi. The shop is located near Tokyo's main station, next to the Imperial Palace.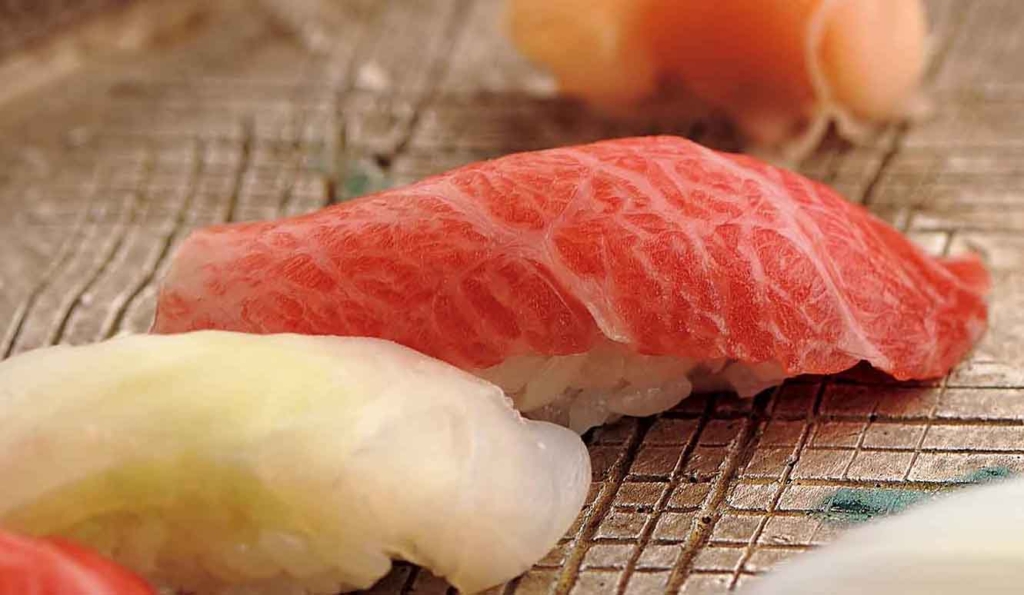 Kyubey Sushi Restaurant: There are so many good sushi restaurants in Tokyo. If you're a sushi aficionado then you probably already know where to go. Kyubey may not be a Michelin-starred restaurant such as the likes of Jiro and Saito. But it's the place that has trained many of the city's most famous sushi chefs. The level of sushi here is certainly very high and yet prices are not too expensive compared to its Michelin brethren. So if you want a very good sushi experience without booking months ahead then consider Kyubey.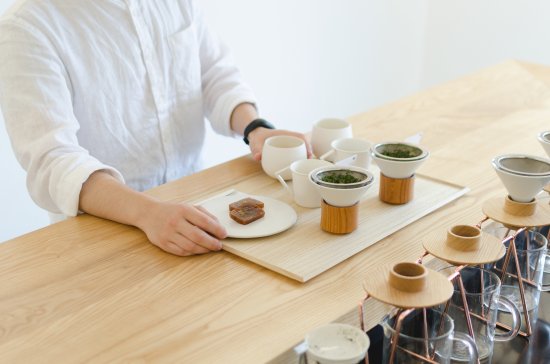 Tokyo Saryo: Alright, so this place is mostly a beverage spot rather than a food venue. But I wanted to add this place to the list as I really enjoyed the unique experience at Tokyo Saryo. Tokyo Saryo serves selected green teas along with a few Japanese treats. But it's really the experience of seeing your tea getting brewed right in front of you as well as interacting with the knowledgeable server. The store is minimalistic in design. Everything about the store seems to be designed with the utmost attention to detail. The lady who served me was also super attentive and friendly. It's one place I'll be sure to visit again.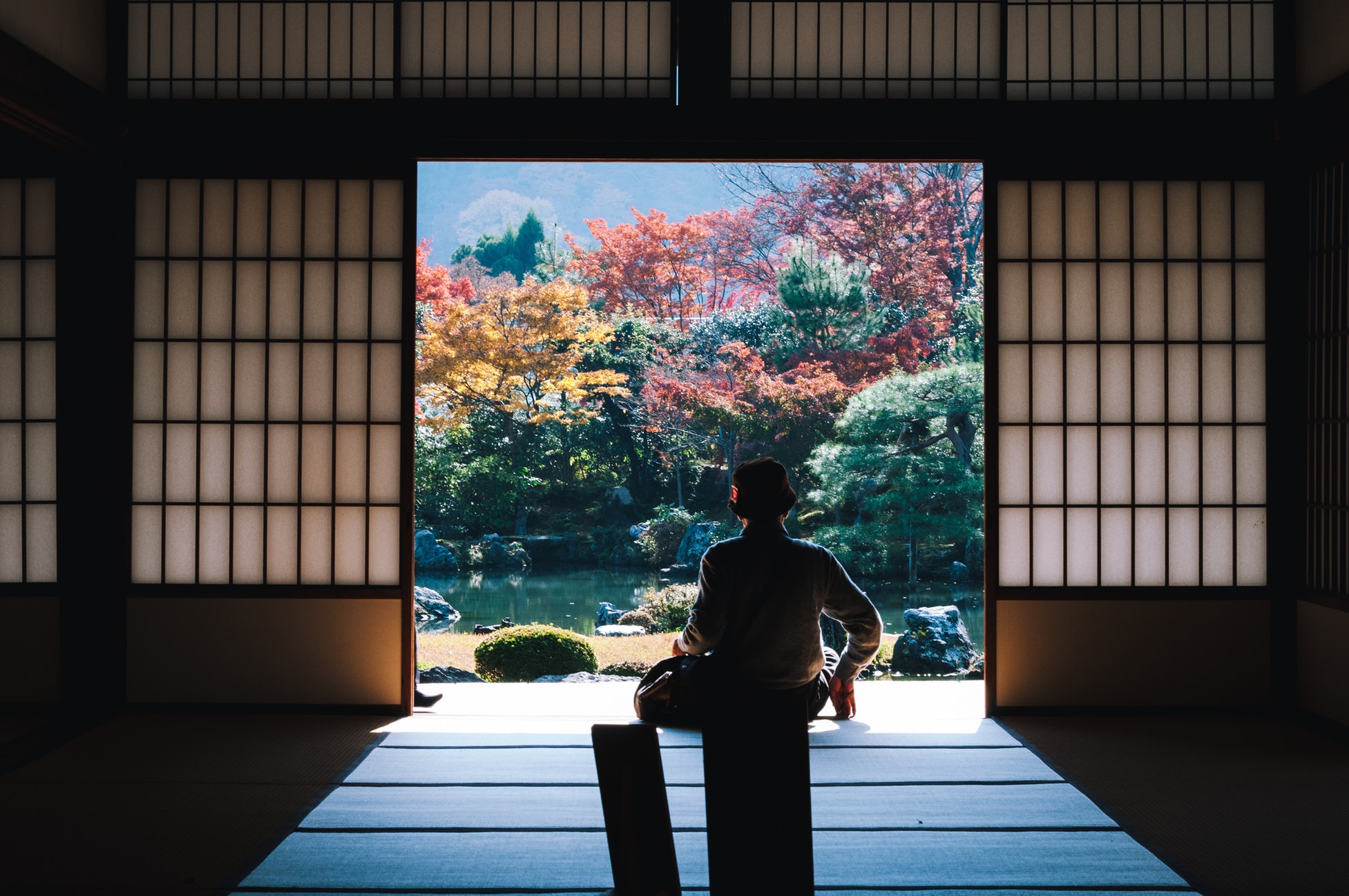 Kyoto

After Tokyo, we hopped on the Shinkansen bullet train to Kyoto, the ancient capital. For me, Kyoto is the real Japan. What I mean by that is that everyone has an image in their head of what Japan would be like. Some individuals like the image of tall skyscrapers and neon lights. While I picture traditional buildings, old wooden houses, temples, and shrines. There isn't right or wrong imagery as Japan offers both such settings. But for me, Kyoto was my favorite place in Japan despite the sheer amount of tourists running around the city. As for the duration, I spent around 4 days in Kyoto. It was a good amount of time for one to casually explore the city at a slow pace.
Where to Stay in Kyoto

I recommend staying anywhere near the old Gion district, which will be the main area you'll spend most of your time in. But as always, Japanese cities have great public transportation and that includes Kyoto. So you won't be too far from anything, as long you're near a metro or bus station.
The Cheap Option: THE POCKET HOTEL Kyoto Shijo Karasuma
If you're looking for an affordable hotel then you won't go wrong with choosing The Pocket Hotel as it's located centrally and it's only a short walk to the old Gion district. The hotel offers a self-check-in along with very basic rooms which are mainly for sleeping, you won't be spending much time here. It's also worth pointing out that most of the rooms do not have a bathroom, and you'll have to use the shared bathrooms located on each floor. There are private rooms with private bathrooms but expect the price to be considerably higher.  However, if you can live with all these smaller inconveniences then you'll be hard-pressed to find a better place to stay.
The Middle Option: Kyomachiya Ryokan Sakura Hongan-G
If you want an upgrade and really get the essential Kyoto experience then you'll need to stay at a ryokan, which is a traditional Japanese Inn. Usually, Ryokans provide rooms in the traditional Japanese style with tatami mats and futon beds. They also more often than not come at a premium price. But there are still some value-for-money options in Kyoto such as the Kyomachiya Ryokan Sakura Hongan-G. Now there are certainly more impressive Ryokans in Kyoto, and I will be mentioning one later on, but for the price, I don't think you can complain about Sakura Hongan-G. Make sure to pick the room with the garden view if you decide to book a room here!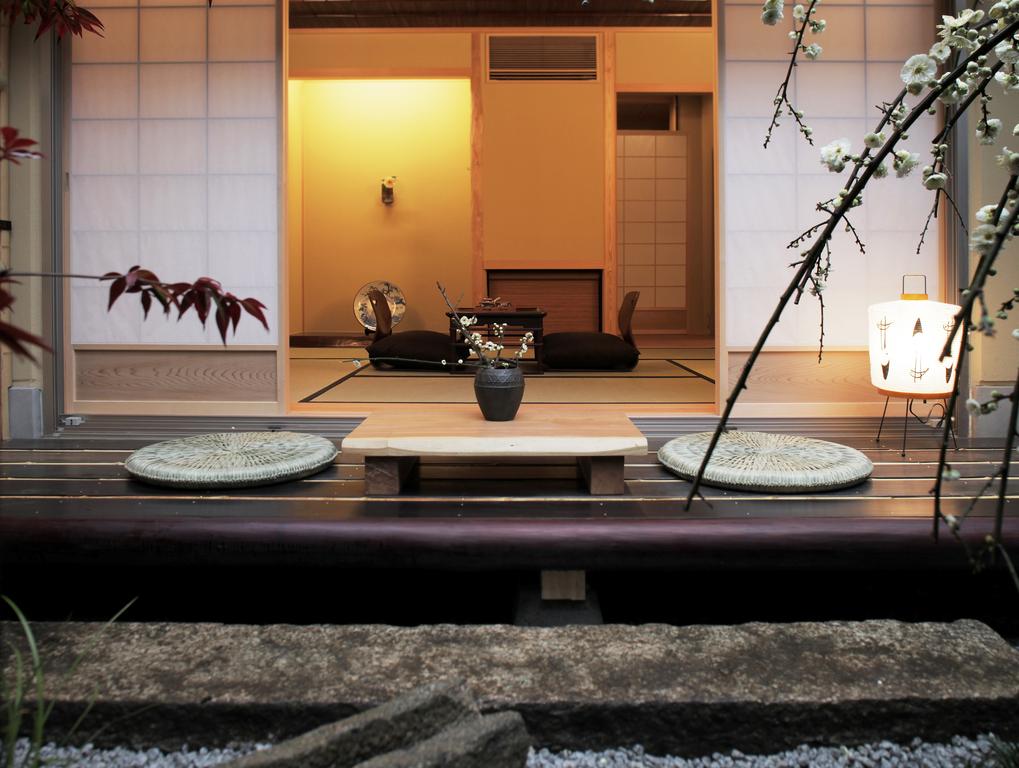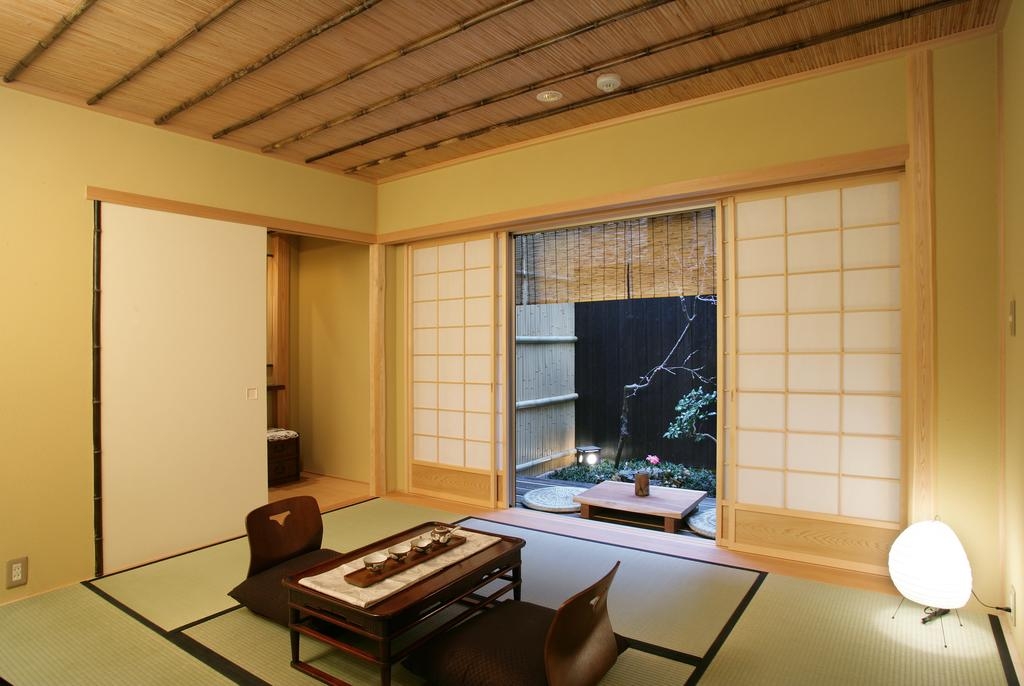 The Expensive Option: Rangetsu
For a place with a bit more "oomph" then Rangetsu should be on your shortlist. It's one of several ryokans in the Arashiyama area but this one comes with its own source of natural hot spring. This means you can book rooms with your own private onsen aka. private open-air baths. What's more amazing with Rangetsu is the accompanying view which comes with the deluxe rooms. This is quite unique as most ryokans with private onsens are closed-off with no view at all. So if you're fine with splashing some cash then consider Rangetsu.
Things to do in Kyoto
Explore Gion: One of the main attractions in the city. You can spend days walking through the ancient streets of Gion. From the atmospheric Pontocho alley to the beautiful Hanami-koji with its wandering geishas. Do yourself a favor and simply wander around these ancient streets.



Temple-hopping: There are over 1600 temples alone in Kyoto so it's sure to say you probably won't be able to visit them all during one trip. But that's perfectly fine as some temples are more impressive than others. I would highly suggest visiting some of the main temples in the city including Nanzen-ji, Kiyomizu-dera, Tenryu-ji, and the Yasaka Shrine. There are plenty more but I feel these are the essential ones in Kyoto.
Visit Arashiyama: Another area worth exploring other than Gion is Arashiyama. Located in the western region of the city, you'll find the famous Arashiyama Bamboo Grove as well as the Tenryu-Ji temple. There is also the tourist favorite Iwatayama Monkey Park, which features the famous monkeys you've probably seen in a dozen photos. It's a nice change of scenery compared to downtown Kyoto.





 






Fushimi-Inari Shrine: This is perhaps the most famous and well-known location in all of Kyoto. With its thousands of red torii-gates, Fushimi-Inari is a tourist magnet and I recommend getting there as early as possible to avoid the crowd. Still, even if you're unable to do so, it's still a must-visit. If you plan to climb to the top, just know it'll take you about 3 hours at a moderate pace.

 
Places to Eat in Kyoto

Although not comparable to the sheer amount of options you can find in places such as Tokyo. Kyoto still has its own host of great food locations to try out. Here are just a few of them: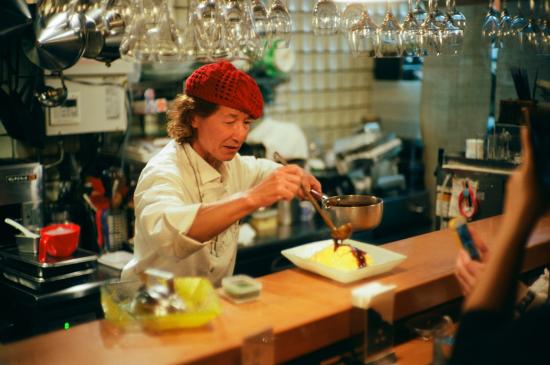 Kichi Kichi: From Buzzfeed fandom, Kichi Kichi is known for their spin on the classic Japanese dish Omurice. The restaurant is extremely popular and a booking has to be made 3-6months prior to the date of visiting, to ensure a spot at the charming chef's establishment. I was unfortunately not aware of this so learn from my mistake.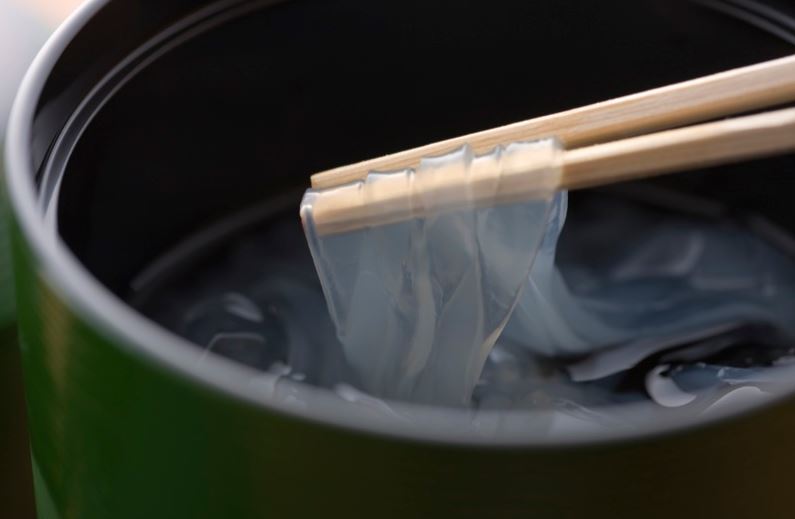 Kagizen Yoshifusa Honten: When in Kyoto you cannot pass up on Japanese Traditional Sweets. One store that serves some of the best around is Kagizen Yoshifusa, which located in Gion on the main Shijo-Dori street. Order their famous Kuzukiri noodles and let me know what you think.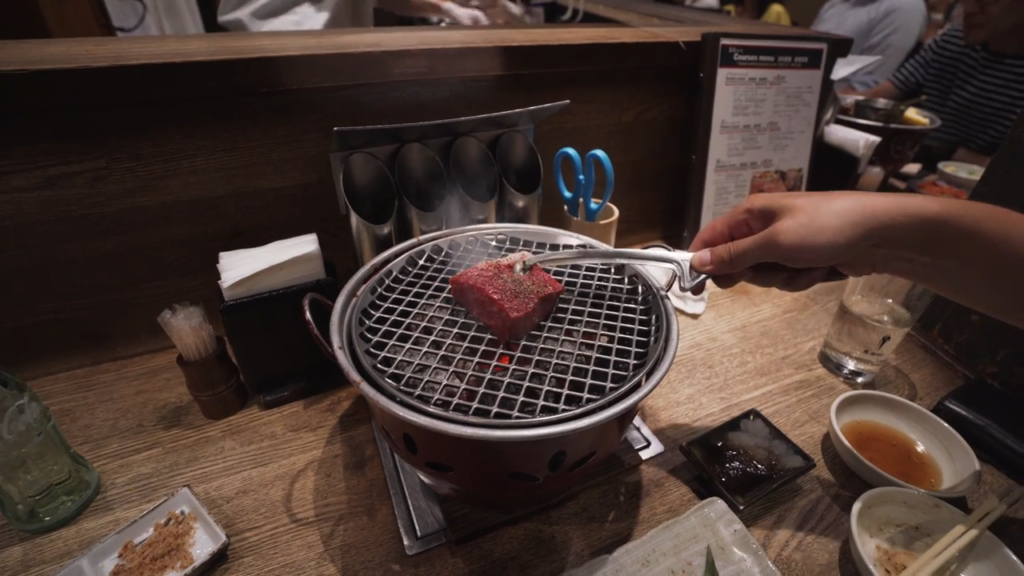 Yakiniku Hiro: This is a good Yakiniku place at an affordable price. Located in the Pontocho area, the restaurant serves a wide selection of Wagyu beef.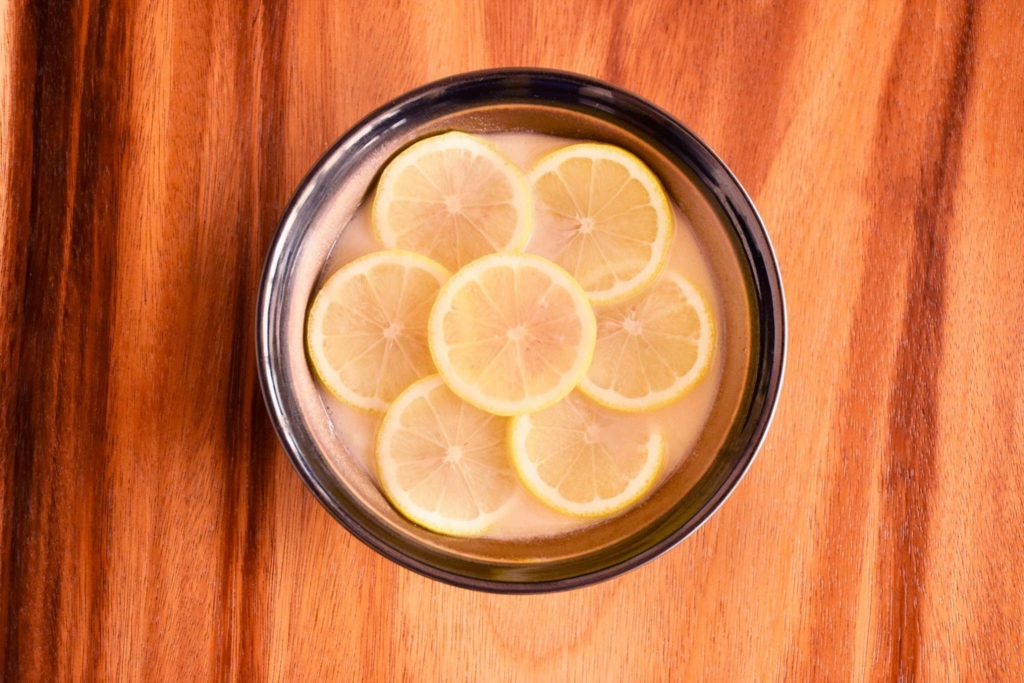 Ramen Muraji: For ramen lovers, then try out Ramen Muraji.  The store is known for its lemon-flavored ramen which is worthy of any Instagram food snap.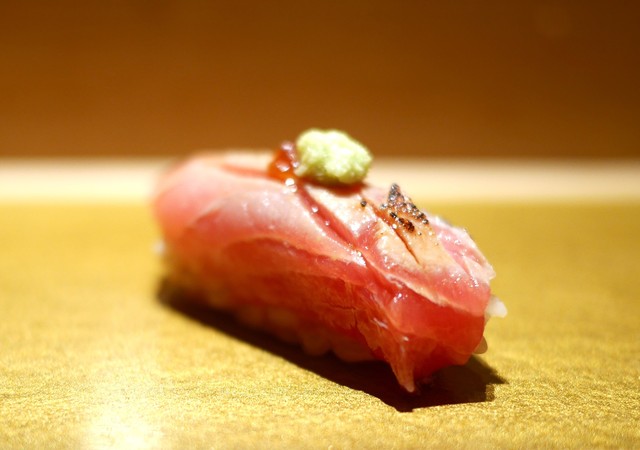 Sushi Tetsu: Kyoto isn't famous for sushi since the city itself is nowhere near the sea. But if you need to satisfy your sushi needs without paying too much for it. Then I can recommend Sushi Tetsu as a viable option. There is also the more famous Musashi Sushi which offers a conveyor belt option.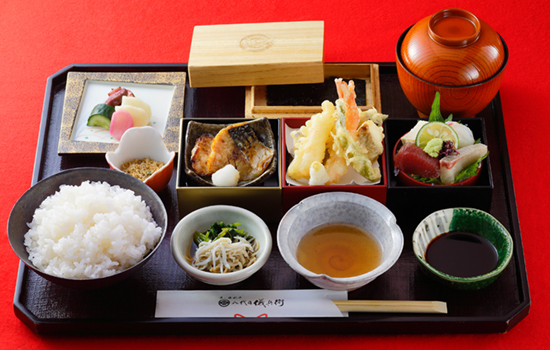 Hachidaime Gihey: A trip to Kyoto would not be complete with a Kaiseki-style dinner. Although you can find some pretty exuberant ones at places such as Kyoto Kitcho Arashiyama. A more value-for-money option is the meals offered by Hachidaime Gihey located near the Yasaka Shrine.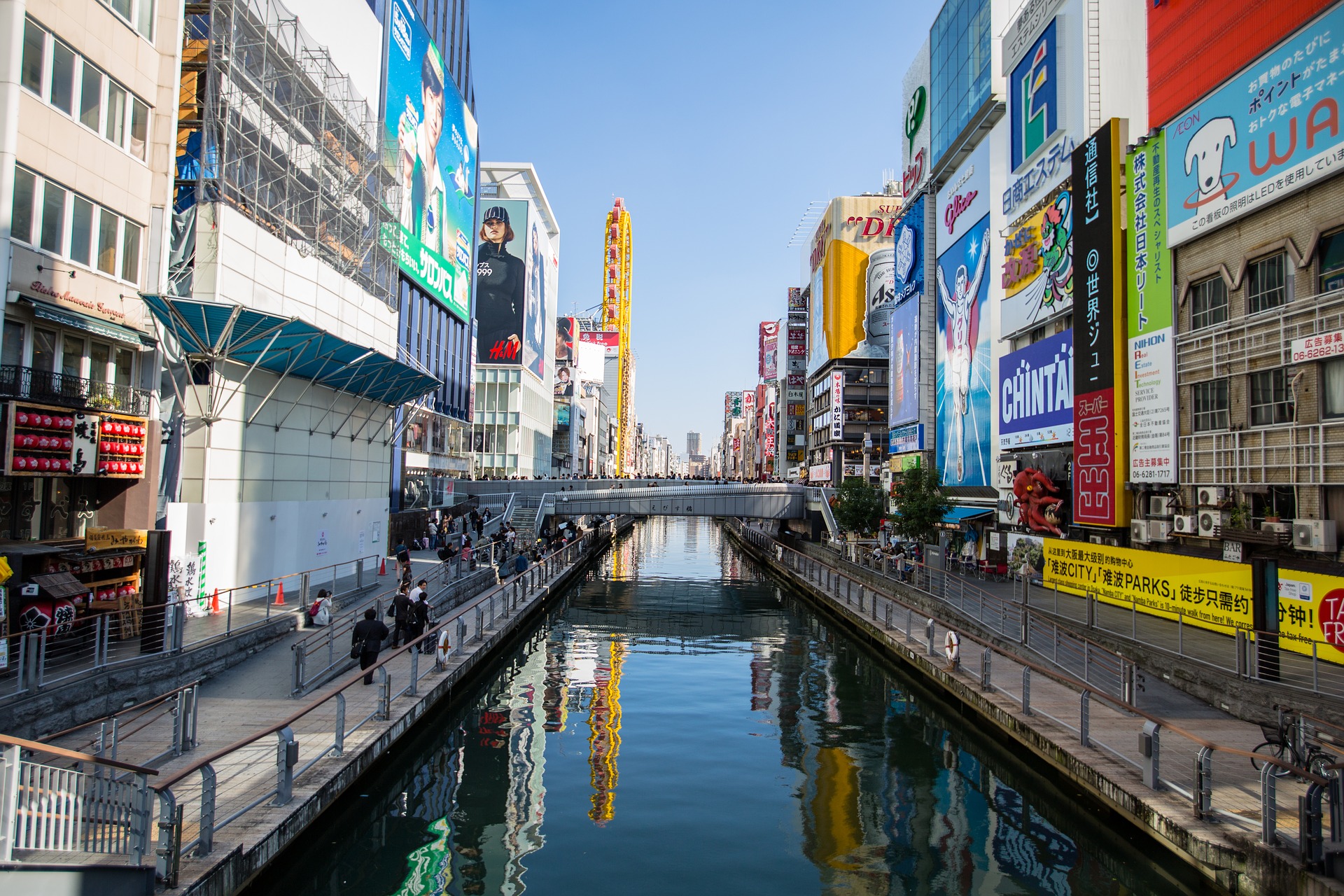 Osaka

Just southwest of Kyoto you'll find another of the great Japanese cities, Osaka. What Osaka brings to the table is a city with a never-ending hunger for parties, drinks, food, and more food. This isn't a coincidence as many of Japan's most famous dishes originate from Osaka. You might even call Osaka the kitchen of Japan. It's a fantastic place for anyone interested in great Japanese food as there's literally a good place around every street corner of Osaka.
Where to Stay in Osaka

As for where to stay in Osaka, I recommend anywhere near the Minami area, also known as Namba. This is where you'll find the most action in the city. For a quieter area, then anywhere around the Osaka castle would be my choice. But as mentioned earlier, all major cities in Japan are well connected so you won't be too far from anywhere as long you're near some public transportation.

The Cheap Option: Morning Box Hotel 
The Morning Box is a no bells and whistles hotel. It simply offers a basic clean and adequate hotel stay. Located in Shinsaibashi, the hotel is only a short train ride away from Namba and Dotonbori. So if you're on a budget and you want to stay relatively close to Dotonbori then consider this hotel.

The Middle Option: Hotel & Resort Bali Tower Tennoji
The Hotel & Resort Bali Tower is a hotel that is interestingly enough decorated in a resort type of feel hence the name. The interior comes in an Indonesian style akin to my time in Bali. But overall the rooms are fairly large and nice, while the hotel itself is located within a short walk to the Tennoji Station and Tennoji Zoo.  The hotel has several room types which makes it ideal for larger groups of travelers as well as just couples.

The Expensive Option: Swissotel Nankai Osaka
If you have the money to burn then have a look at the Swissotel Nankai Osaka. This is quite honestly a very beautiful hotel and the hotel itself is situated right on top of the Nankai Railway at Namba Station.  It features a 36-floor plan which offers a wonderful view of the city. As with any 5-star hotel, it comes with several dining options within the hotel itself such as Chinese Dim Sum, Japanese Kaiseki Dinners, and Mediterranean food. You can also find the regular spa and fitness area to keep yourself in shape while eating away in Osaka. All in all, you can't really go wrong with this place if you're willing to pay the price.
Things to do in Osaka
Explore Dotonbori: This is probably the one thing you should not miss out on. It's here you can find the iconic Glico Man sign and taste some of the finest food in town. It's usually a very busy and packed area so expect tons of tourists and chaos around you.

Amerikamura: Young, wild, and hip. Osaka's equivalent to Tokyo's Harajuku. If you're into fashion and like to score a deal while thrift shopping then you'll need to spend some time in Amerikamura. It's basically the fashion hotspot of Osaka and it's where you'll usually spot the latest fashion trends in the city.

Visit the Kuromon Market: As always I'm a big proponent of visiting a city's main market. It's a great way to get a sense of the city and fortunately enough Osaka has one of the finest markets in the country.

Eat, Eat, Drink, and Eat Some More: If you don't know already, I'm a big foodie. So you can imagine the amount of time I spent stuffing my face in all the delicious food in Osaka. This is one of the main attractions of coming to Osaka, Japan's so-called "kitchen".

Visit Osaka Castle: The main castle of the city and a quite impressive one. If you aren't tired of historic buildings then you might as well visit the Osaka castle.

Umeda Sky Building: The alternative to the Osaka Castle would be the more modern Umeda Sky Building, which provides a pretty unbeatable view over the entire city.  It's also iconic for its escalators which gives you an almost 360 degrees view while riding up.

Enjoy Shinsekai by Night: Shinsekai is located in the southern part of Namba and the name is loosely translated to "The New World". I recommend visiting here around nighttime as you'll get to see this area at its finest with the store lights filling the streets.

Be amazed by the Osaka Aquarium: Definitely one of the highlights during my trip. Also, don't forget to take a ride on the Tempozan Ferris Wheel which is located right next door to the Aquarium.







 
Places to Eat in Osaka
Okaru – for some of the best Okonomiyaki in town

Tayutayu Nanba Sennichimae – For some pork-focused Yakitori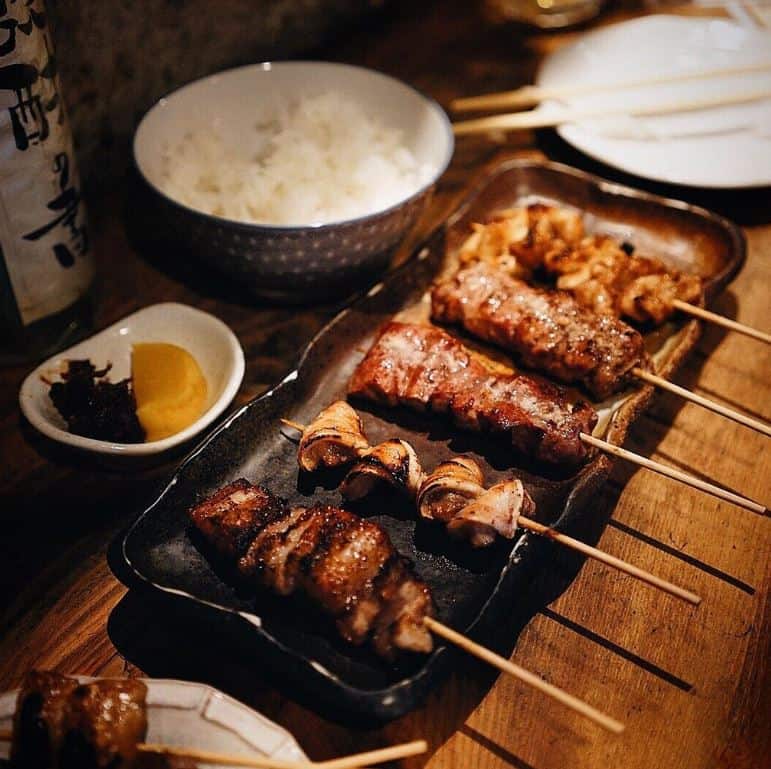 Kukuru – It's almost a customary thing to get some takoyaki while in Osaka and Kukuru is one of the places to try them out. Just look for the giant octopus sign!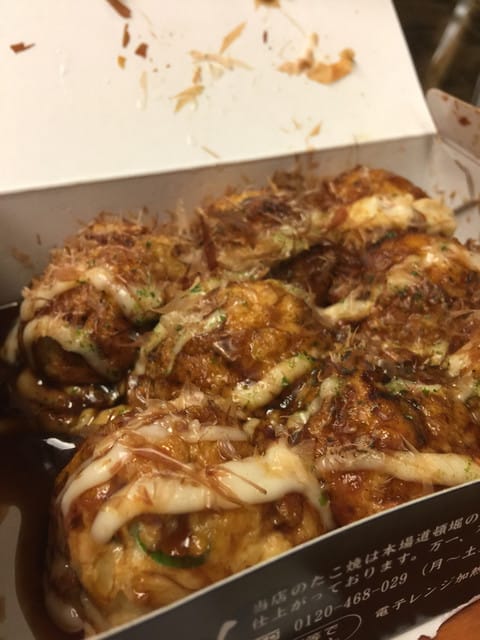 Pablo – The famous Pablo cheesecakes are a must-try for anyone visiting Osaka. While it may not be the very best cheesecake in your life, it's still pretty darn good.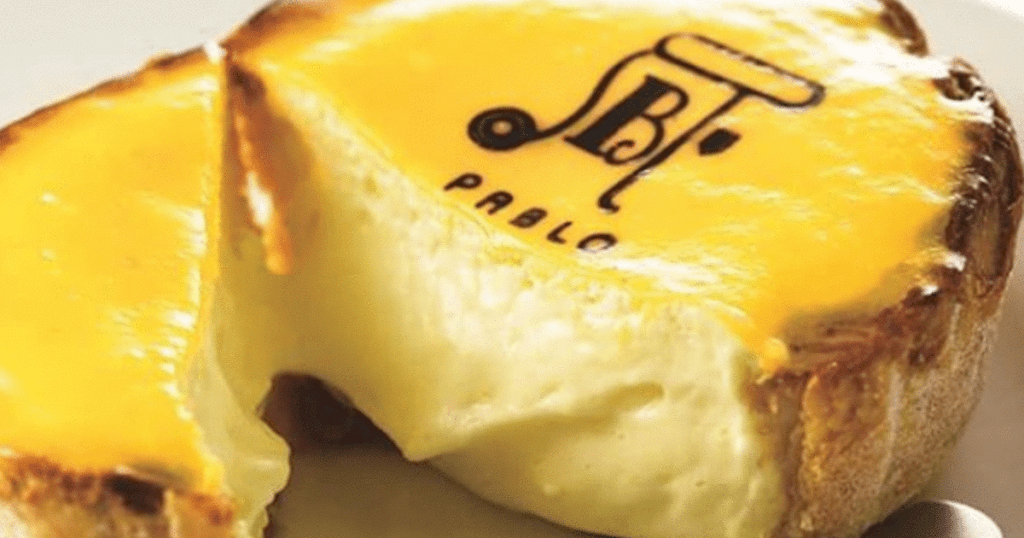 Yakiniku M – It wouldn't be a proper list without some Yakiniku and while this place might not be anything special. It offers you the chance to taste some Matsusakagyu which is ranked at the same level as Kobe beef.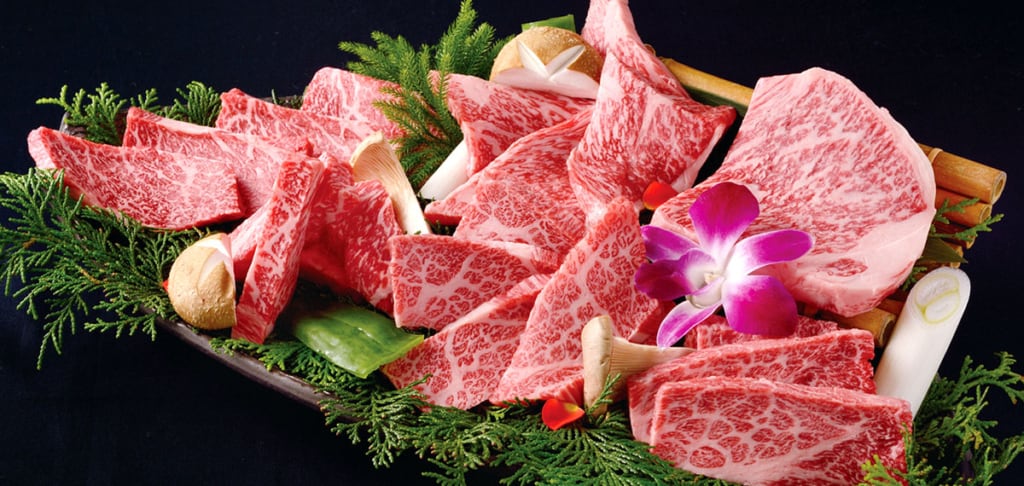 Mugitomensuke- While you'll still be able to find your Ichirans and Ippudos in Osaka. I recommend trying something local and one of the best ramen places is Mugitomensuke.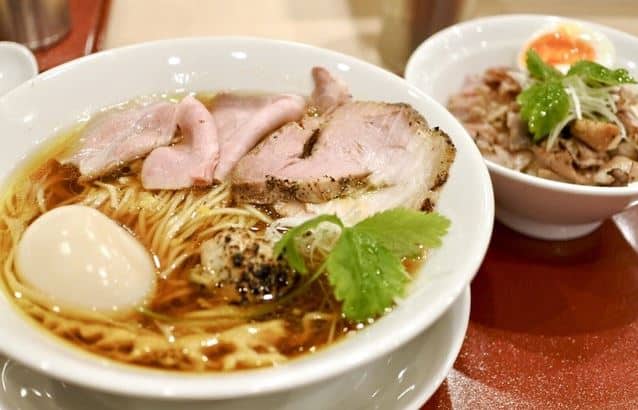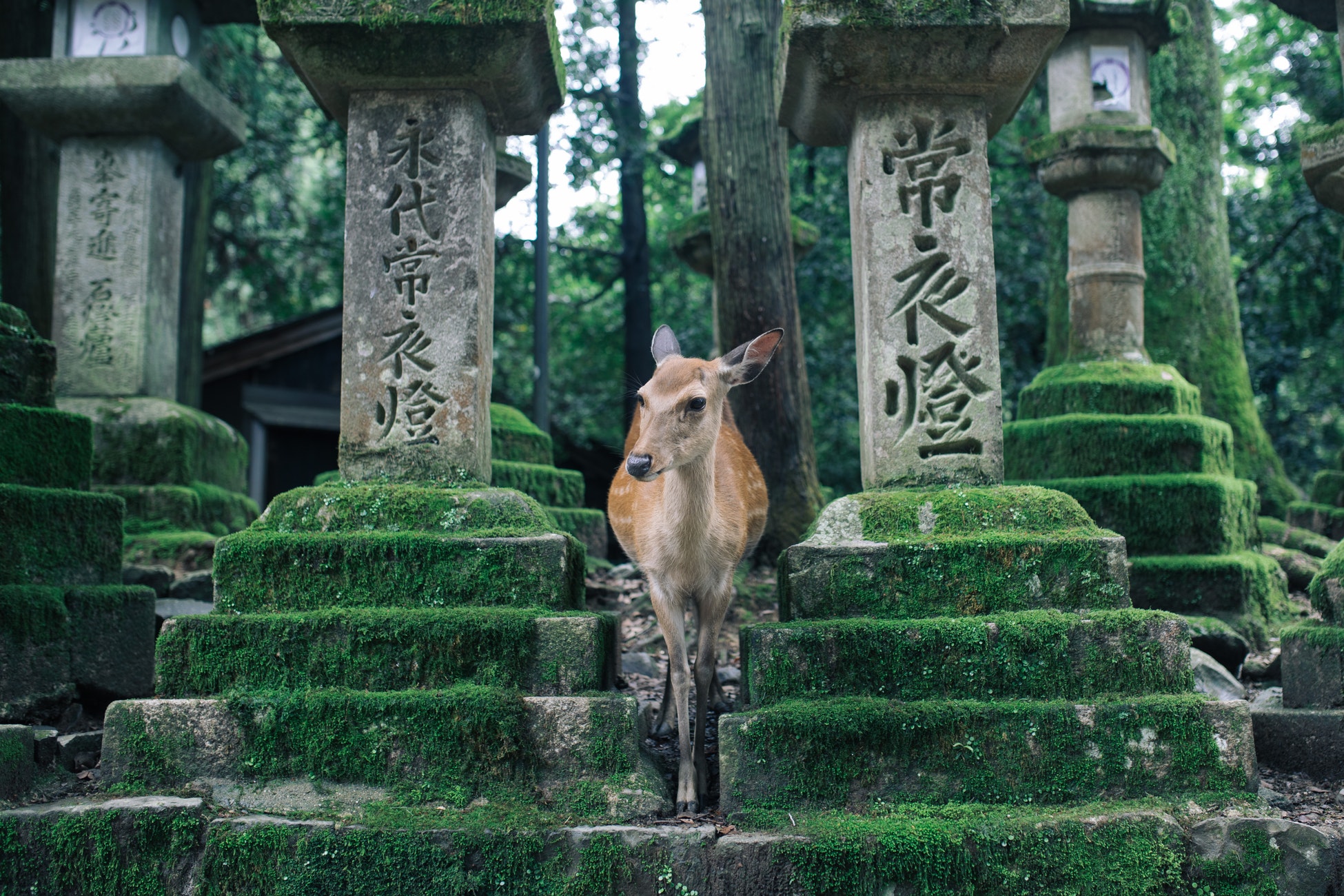 Nara

Nara is a small town located south of Kyoto. The city is mostly famous for its park where you'll find the hundreds of free-roaming deer that you've probably seen in many photos. Besides the deer, Nara park also offers several temples and shrines such as the Todai-ji Temple as well as museums such as the Nara National Museum.
Now, most people would settle for a day trip to Nara either from Kyoto or Osaka which is perfectly fine. However, there is much more to Nara than just the park and a simple day tour would simply not give you enough time to explore. Instead, I suggest staying a night or two in Nara.
Where to stay in Nara
Nara Visitor Inn Center
If you're ever going to Nara then I can only recommend one place and that's the Nara Visitor Center & Inn. Sure, you can probably find some nice hotels or ryokan but for me. the Nara Visitor Center has it all. It's centrally located, it has Japanese traditional rooms, the staff is superb, you have a lot of travel resources at your disposal, and it's right next to Nara Park. Best of all, it's super affordable!
Things to do in Nara
Nara Park: The main attraction of Nara and possibly where you'll find most of your activities. The park itself is quite large so take your time and explore the many attractions within the park.




Todai-ji Temple: There are several temples in Nara and the majority of them lie within Nara Park.  The main temple is Todai-ji temple and it's perhaps the most impressive with its



Meet the deer: Other than the park, most people probably visit Nara for the free-roaming deer. You can buy crackers at street vendors which are specifically made for the deer. Just be warned though, once you break out those crackers you'll be flocked by all nearby deer.




Hike Mount Wakakusa: Wkakusa is actually more of a hill than a mountain. But it provides a great opportunity for a nice little hike or the very least some exercise. In addition, it provides a decent view of the city.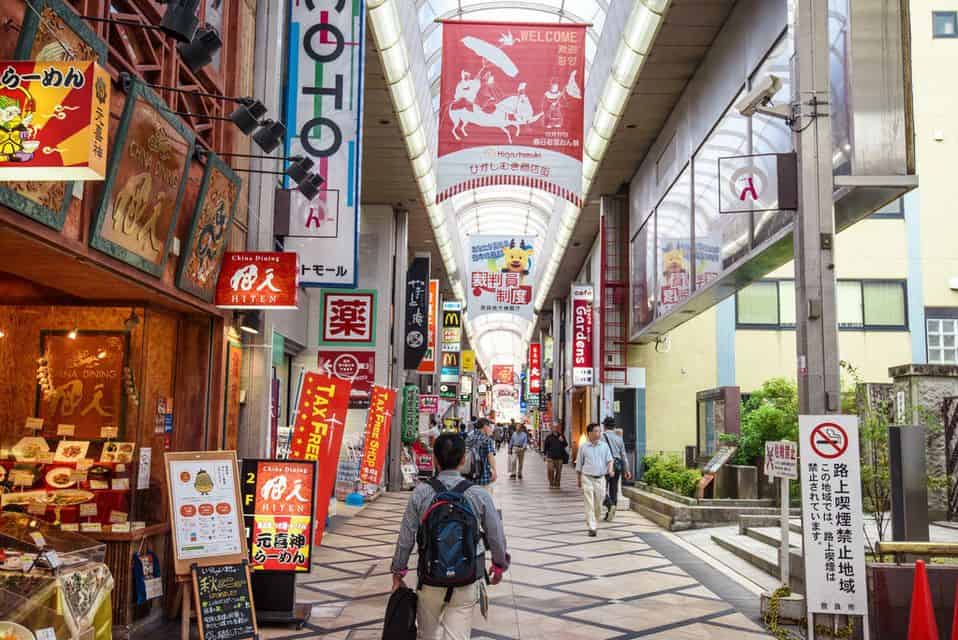 Isui-en garden: If you're just as fascinated with Japanese gardens as I am then you'll love Isui-en. There's also a free museum right next door for some added value.




Higashimuki Shotengai Shopping Arcade: Every Japanese city or town will have a shopping arcade. You'll find anything from local food to small unique gifts. I mostly spent time here trying out all the delicious food. But if you're looking for a souvenir gift then you'll probably be able to find one here.






 
Places to Eat in Nara


While the offerings are not as overwhelming as in the other cities in this guide. Nara still has some great local places to try out:
Okonomiyaki Parco – If you haven't had enough of this already then Parco is the place

Sakura Burger – A little piece of America found in Nara.




Tonkatsu Ganko – If you're up for some tonkatsu then Tonkatsu Ganko makes a pretty decent one.
 


 

Sakura Japanese Sweets – Charming old couple serves tasty traditional sweets in an old Japanese house what can be better than that





Lamp Bar – So I know this isn't a restaurant but you honestly shouldn't miss out on Lamp Bar. Regarded as one the best bars in the world it's the perfect place to wind down after a busy day.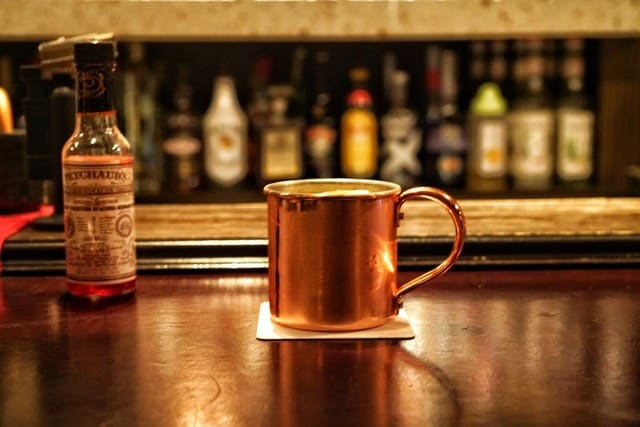 Closing Words
Alright, I hope this Japan Travel Guide gave you some inspiration for your upcoming Japan trip. I didn't want to make the guide overly complicated and I didn't want to provide a strict itinerary, as I want to encourage you to simply explore freely and take your time while in Japan.
It's never easy to boil down everything into a simple travel guide, so if you do have further questions then ask me in the comments below or on my YouTube video and I'll do my best to answer them. Anyway, remember you're heading to Japan, one of the most amazing countries in the world so enjoy your travel and make the most of it